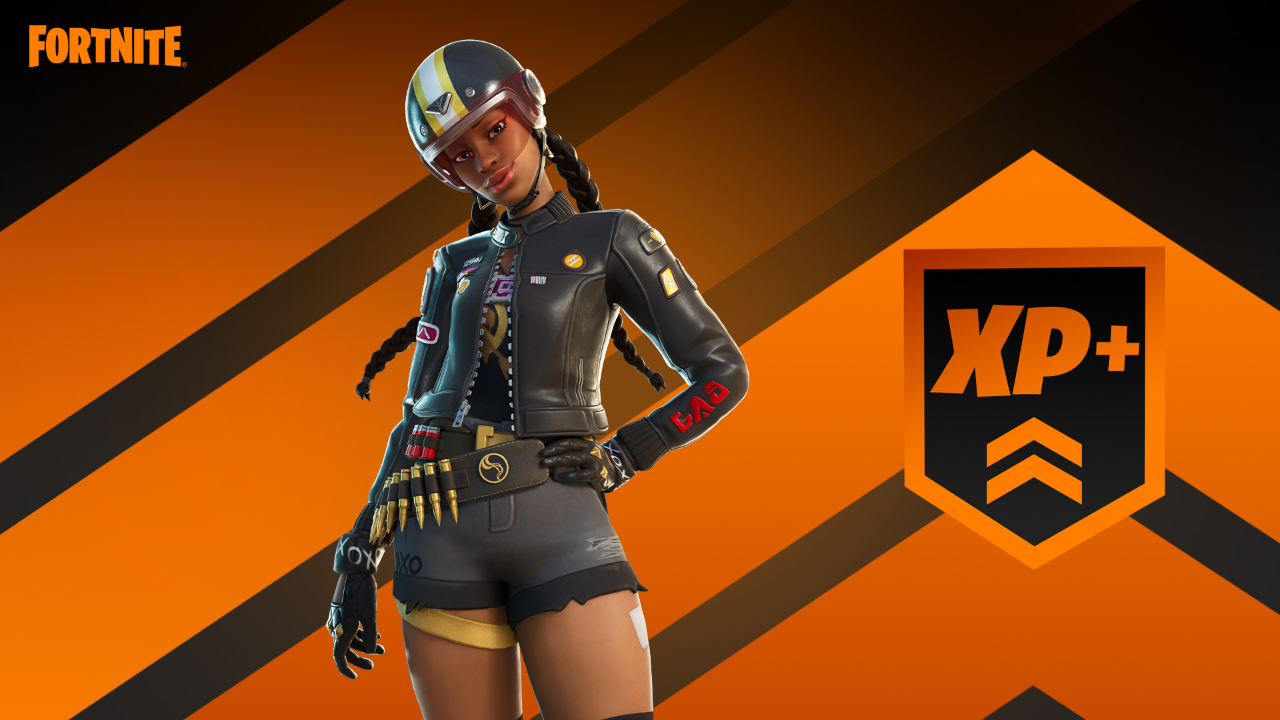 Week 4 of Chapter 4 Season 2 has officially begun and a new set of Quests are now available to complete.
Week 4 Quests
Damage players with a shotgun from 10 metres or less (300)
Destroy objects and structures while on a Grind Rail (25)
Assist in defeating a Highcard Boss (1)
Bounce off a tire, a lilly pad, and an air vent (3)
Open a vault using a Vault keycard (1)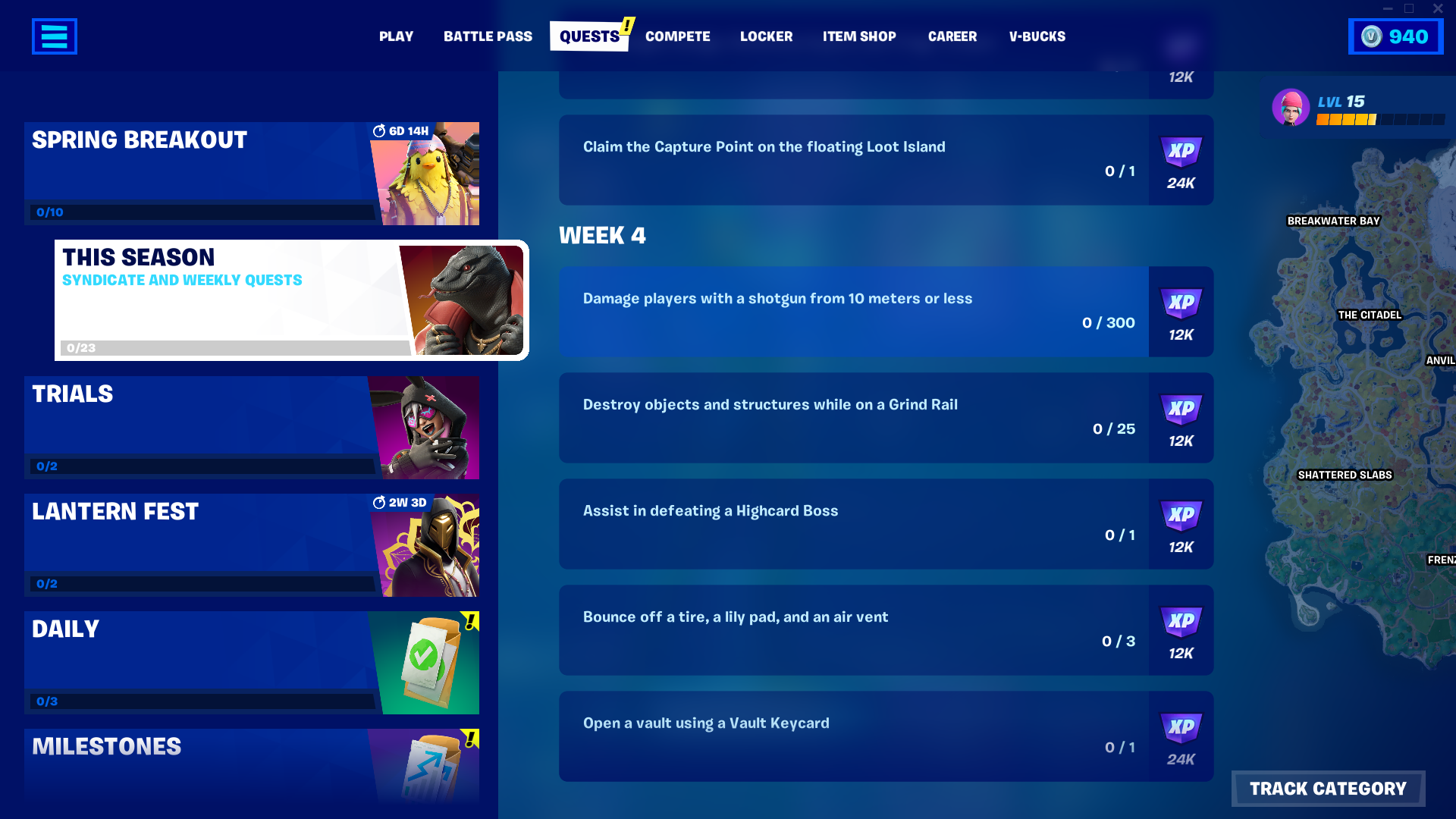 Unlike the Weekly Quests of previous seasons, players will be rewarded with just 12,000 XP for each completed challenge, and 24,000 for opening a vault using a keycard. Adding to this, there are no Bonus Goals this season, meaning players can only earn 72,000 XP each week through the seasonal Quests.
The Week 4 Quests will remain available until the end of Season 2.
---
In other news, the Armored Wall trap is returning to Fortnite soon. Click here to read more.
Follow us on Twitter (@FortniteBR) and Instagram (@FortniteBR) to keep up with the latest Fortnite news, leaks and more.