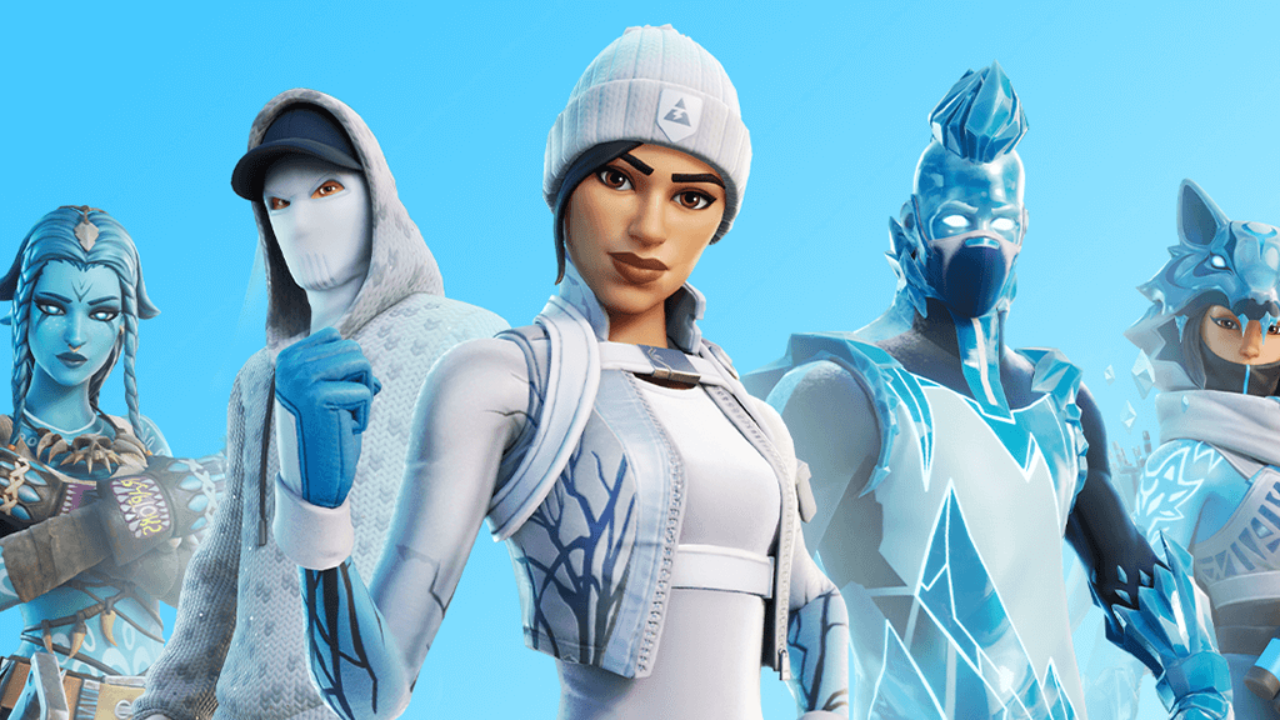 Fortnite Creative v24.20 includes updates to the Slappy Shores Galleries and various bug fixes. There are also device option updates to Barrier and Visual Effects.
Following the recent release of UEFN, Fortnite's Creative patch notes are now shorter and feature no images.
Prefab & Gallery Updates
Additional Slappy Shores Galleries added:
- Slappy Shores Wall & Roof Gallery B
- Slappy Shores Wall & Roof Gallery C
- Slappy Shores Prop Gallery B
Device Updates
The Barrier device's "Barrier Style" option has new values available:
Cloudy Sky 1
Cloudy Sky 2
Cloudy Sky 3
Flames
Planet Ascension
Screen Void
Night City Rooftops
Night City Streets
The VFX Spawner device's "Visual Effect" option has new values available:
Musical Notes Bubbles
Musical Notes Chrome
Musical Notes Retro
Musical Notes Glitch
Musical Notes Wood
The Map Settings device (Battle Royale Island Plots) now supports expanded options for augments:
Time Between Augment Grants
Max Augments Grants per Match
Disable Augment Timer
Transmit When Augment Received
Transmit When Augment Chosen
Grant Augment Re-roll on Channel
Grant Augment on Channel
Mid-Match Objectives: Loot Cache
Mid-Match Objectives: Loot Island
Bug Fixes
Gallery Fixes
Customizable Light Gallery lights are now properly named, and can be renamed as expected.
Color Picker Grass Gallery has proper grass textures and shaders when placed.
Device Fixes
Fixed issues with the Hiding Prop Gallery's naming and values for the following options:
- Enabled At Game Start Usable By Team
- Usable By Class
- Interact Time
- Number Of Occupants
- Set Max Hiding Time
- Block Hide Time
The Class Selector device's "UI Change on Next Respawn" option is now working as expected when an island is updated to use direct event binding.
Direct event binding is now working as expected for the Class Selector UI, Collectible Object, and Pinball Bumper devices.
Upgraded Conditional Button devices can now recognize Team 3 and above in the "Can Be Used By" option.
Upgraded Score Manager devices can now recognize Team 3 and above in the "Activating Team" option.
The Prop Mover device's "Transmit On" events are now functioning as intended.
The Player Marker device's icon should now detach when receiving the "Detach From All Players" event.
Upgraded Teleporter devices with the "Selected Class" option set to "Any" now functions as expected.
Upgraded Creature Spawner devices can have their options adjusted as expected.
Visual Effect Powerup now properly reflects team colors.
Fixed an issue with the Capture Area device that could result in it incorrectly changing to an opposing team when two players simultaneously exit the capture area.
An upgraded Player Reference device's "Custom Color" option can now be changed, and functions as expected.
Upgraded Prop Manipulator devices' zone size can no longer be set to a negative value (negative values prevented the device from functioning properly).
Upgraded Guard Spawner and AI Patrol Path Node devices can now spawn guards properly.
The Player Spawn Pad device preview now shows as expected, with no texture problems.
When set to change patrol paths on a timer, guards spawned from upgraded Guard Spawner devices now stay on the assigned patrol path after the initial guard is spawned.
Island Fixes
Battle Royale Island Plots now allow interaction with Vending Machine devices.
Battle Royale Island Plot Fishing Rods will no longer be stuck in a fishing position when the "Catching Loot" option is set to "Off".
Gameplay Fixes
The Shockwave Hammer now respects the "Weapon Destruction Percentage" option in My Island's Settings tab.
When placing a playset with the phone tool, the contents will now respect the "Building As Prop" setting's value.
Objects that support player-built structures but were placed using "Build as Prop" now support player-built structures when copied.
---
In other news, Fortnite has announced the Renegade Runner Cup. Click here to read more.
Follow us on Twitter (@FortniteBR) and Instagram (@FortniteBR) to keep up with the latest Fortnite news, leaks and more.